FPAS–A
Filter Particulate Analysis System – A Introduction
The presence of particulate contamination in a liquid system is acknowledged to be a major factor governing the life and reliability of that system. The presence of particles residual from the manufacturing and assembly processes will cause a substantial increase in the wear rates to the system during the initial run-up and early life, and may even cause catastrophic failures.
In order to achieve reliable performance of components and system, control over the amount of particles introduced during the build phase is necessary, and measurement of particulate contaminants is the basis of control. The FPAS series of equipments have been developed to fulfill the requirements of the
automotive industry. This, image analysis based equipment, measures the cleanliness level of the components by particulate counting. The results are reported as per international ISO standard 1S0 16232.
---
The System
The system consists of a upright Huvitz microscope, A high resolution digital camera, A computer controlled programmable motorised xy-z stage to capture image sequentially as per a predefined matrix. Auto focusing arrangement to take care of the any unevenness in the filter paper while capturing the equential images. A special filer holder to place the filter on the microscope stage. Proprietary particulate analysis software.
Methodology
The components are cleaned by by oil,alcohol or any other solvent. The solvent is collected and filtered through a membrane filter using a vacumAsk and vacuum pump. The dirt particles are collected on the filter which then dried in a oven at a specified temperature and time. The dried filter is placed on Microscope where a series of images are captured sequentially using the computer controlled x y stage and autofocus system attached to the microscope.
---
System Specifications
| | |
| --- | --- |
| Particles Size | ≤ 5 μ |
| Filter Holder | For holding standard Dia 47 filters |
| Computer | Latest configuration |
| Software | User fri e ndl y softwar e for Particulate Analysis |
| Reporting | As per ISO 16232. |
Particulate analysis software
The advanced but user friendly software for Particulate Analysis makes a single high resolution image (mosaic) by joining the images. The mosaic is analysed to create a complete map of the filter. User can get the individual particle details when clicked on the particle of the image, like feret diameter, area, type of particle (reective/non reective), perimeter... The particles in the image can be overlayed with different colours as per different user defined or standard classes and the report is generated accordingly
---
Professional reporting, Compliance with international standards
| | |
| --- | --- |
| Sample No: 1212 01 | Date: 12.12.13 |
| Sample Type: Filter Paper | Microscope: Huvitz |
| Manufacturer: Optomech | Examiner: Exa |
| Magnification: 5x | No.of Fields: 396 |
| | |
| --- | --- |
| Scanned Area (mm2) | 1932 |
| Flow through Area (mm2) | 1932 |
| ISO 16232-7 (n) code | B47057/C10107/D5511/E1569/F257/G42/H2/I1/J1/K0 B95204/C19238/D11696/E3959/F929/G376/H72/I54/J5/K0 |
---
Non Reflective Particle Classes
| Sl. No. | Feret Max Low (um) | Feret Max High (um | Particle Count | Normalized count | ISO 16232-7 Code |
| --- | --- | --- | --- | --- | --- |
| 1 | 5 | 15 | 47057 | 47057 | B47057 |
| 2 | 15 | 25 | 10107 | 10107 | C10107 |
| 3 | 25 | 50 | 5511 | 5511 | D5511 |
| 4 | 50 | 100 | 1569 | 1569 | E1569 |
| 5 | 100 | 150 | 257 | 257 | F257 |
| 6 | 150 | 200 | 42 | 42 | G42 |
| 7 | 200 | 400 | 2 | 2 | H2 |
| 8 | 400 | 600 | 1 | 1 | I1 |
| 9 | 600 | 1000 | 5 | 5 | J5 |
| 10 | 1000 | | 0 | 0 | K0 |
| 11 | Total Particle Count | | 64547 | | |
Reflective Particle Classes
| Sl. No. | Feret Max Low (um) | Feret Max High (um | Particle Count | Normalized count | ISO 16232-7 Code |
| --- | --- | --- | --- | --- | --- |
| 1 | 5 | 15 | 95204 | 95204 | B95204 |
| 2 | 15 | 25 | 19238 | 19238 | C19238 |
| 3 | 25 | 50 | 11696 | 11696 | D11696 |
| 4 | 50 | 100 | 3959 | 3959 | E3959 |
| 5 | 100 | 150 | 929 | 929 | F929 |
| 6 | 150 | 200 | 376 | 376 | G376 |
| 7 | 200 | 400 | 72 | 72 | H72 |
| 8 | 400 | 600 | 54 | 54 | I54 |
| 9 | 600 | 1000 | 5 | 5 | J5 |
| 10 | 1000 | | 0 | 0 | K0 |
| 11 | Total Particle Count | | 131533 | | |
Fiber Particle Classes
| Sl. No. | Feret Max Low (um) | Feret Max High (um | Particle Count |
| --- | --- | --- | --- |
| 1 | 100 | 150 | 2 |
| 2 | 150 | 200 | 0 |
| 3 | 200 | 400 | 18 |
| 4 | 400 | 600 | 15 |
| 5 | 600 | 1000 | 0 |
| 6 | 1000 | | 3 |
| 7 | Total particle Count | | 38 |
Parameters of largest particles
| Sl. No. | Feret Max (um) | Area (um 2) | Perimeter um | ECD (um) | Particle Type |
| --- | --- | --- | --- | --- | --- |
| 1 | 565.636 | 28911.6 | 1688.64 | 191.863 | Fiber |
| 2 | 461.373 | 15246.1 | 1189.21 | 139.327 | Fiber |
| 3 | 438.073 | 17765.1 | 1118 | 150.397 | Fiber |
| 4 | 427.349 | 12135.7 | 982.572 | 124.305 | Fiber |
| 5 | 395.175 | 12135.7 | 1219.11 | 172.626 | Non Reflective |
| 6 | 373.984 | 11727.8 | 899.268 | 122.198 | Fiber |
| 7 | 345.66 | 9494.82 | 803.036 | 109.948 | Fiber |
| 8 | 280.442 | 9076.3 | 708.106 | 107.5 | Non Reflective |
| 9 | 280.4 | 6842.9 | 680.535 | 93.34 | Fiber |
| 10 | 267.221 | 8505.21 | 677.35 | 104.063 | Non Reflective |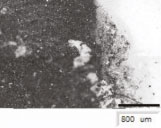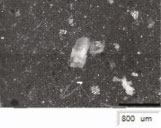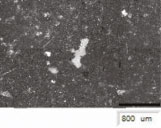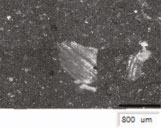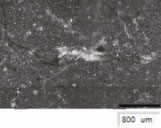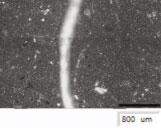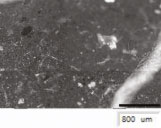 Supply Of Sample Preparation Kit
(Millipore Contamination Analysis Kit)
VACUUM / PRESSURE PUMP
This oil free pump is a portable ACpowered source of vacuum to 585 mm /23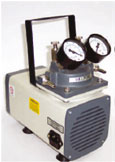 HYDROSOL SST FILTER HOLDER,47MM
Vacuum filtering liquids for analysis of particulate or biological contamination analysis via vacuum filtration. Funnel, base and support screen are made of SS, anodized locking ring, Teon gaskets, grounding set and silicon stopper

---
VACUUM FILTERING FLASK, 1L
Used for vacuum filtration with Merck Millipore filter holders. Side arm connects to vacuum source with vacuum hose. Also used as water trap to prevent liquid/mist entering the pump
FILTER FORCEPS SS
Used to handle Merck Millipore Membrane filters without damage using highly polished SS forceps blades with beveled, unserrated tips

---
Hot Air Oven
Hot air oven with PID controller, Temperature range: Ambient + 2C to 200 C, Uniformity achieved by circulating hot air using time controlled continuous rated blower, Inside stainless chamber with perforated trays- 2 nos, I.d: 175 X 175 X 175mm, Outside body powder coated M.S, Temp. Accuracy +/- 1 C and user manual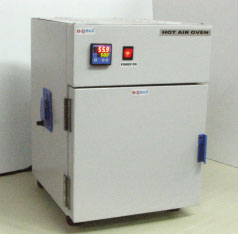 Petri slides for contamination Analysis(100/pk)
Holds filter securely in place. Transparent cover allows microscopic examination without removal. Rectangular base has rounded corners for mounting on microscope stage. Recommended for storage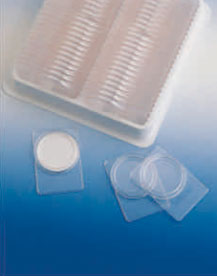 ---
---