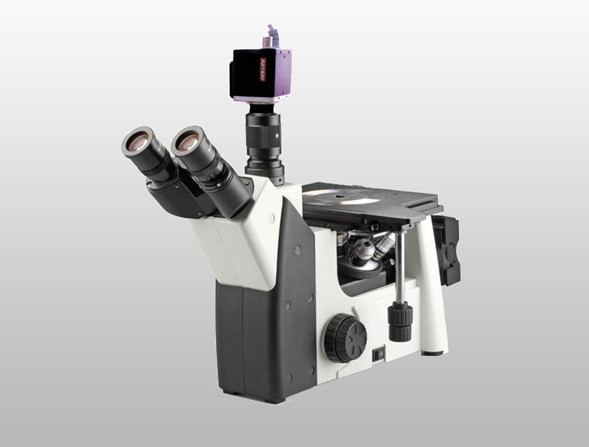 Upright Metallurgical Microscope
Model MVMS I 310L is suitable for Metallography. It can be used in industrail as well as scientific research & Teaching applications. Inverted design of IM 310L enables it to be used for samples polished from only one side thus eliminating the necessity of preparing moulds.
MVMS I310L is equipped with infinity plan Achromatic objectives and extra widefield eye piece. The microscope is equipped with large stage with coaxial control with coarse and fine movement for precise focusing. It provides clear and high contrast images.
Due to trinocular head design along with C-Mount Adapter the microscope can be upgraded with digital camera to function as a standalone digital microscope or a complete image analyzer.